During Navratri, I was admitted to the hospital. It was a Shashti (sixth day of Navratri); 22nd October 2020. On 21st October my right hand seemed heavy from the morning. I ignored it, I thought maybe I slept on my right hand. In the evening I went to drink water in the kitchen, that time I fell due to dizziness. I thought due to fasting it may happen. I do fast during Navratri. The next day my hand still seemed heavy. So I visited my family Physician. He checked me and suggested me to visit Neurosurgeon Dr. Chandrashekhar Meshram famous doctor in Nagpur City. I visited the hospital but unfortunately due to Covid doctor not present in the hospital as he is aged but he has checked me virtually through a conference call. So he suggested doing some blood tests. I gave a blood sample. Pathology is expected to give reports in the evening. So we decided to go home and take a rest. I came home and go to bed for sleeping. Suddenly I got an attack of Brain Stroke. So my father called our neighbor Mr. Dam and call auto. Then both came immediately. I live on the third floor. There is no lift in our flat system. It was a hurdle to take me to the ground floor. Four people took me up and we reached the ground floor. Then we visited the nearby hospital. Then the doctor checked me and suggested to go to Neuron Brain care center near Dhantoli, Nagpur. So we took another auto and reached there. The assistant doctor checked my temperature and pulses because of covid. Immediately they shifted me to ICU. I was not able to speak. My right side was paralyzed. When they shifted me to ICU, I don't remember anything because I was unconscious. When I was admitted to the hospital the time was around 2:30 to 3 PM. They took me nearby MRI center in the Rahate colony named Metroscan around 8 PM. That time I saw the machine, I thought maybe they are taking a CT scan or MRI. My father was paying money at that time, they were not accepting card payments. So, they told my father to take cash from a nearby ATM and give us cash. He went and took cash; After that, my MRI was done. I know many people have fear of MRI or CT scans. But Earlier I have done this in childhood. So, I know how to take pictures of the brain. There is nothing to worry about the machine. The machine takes a half portion of your body and takes a picture. But whenever you go for scanning bring one blanket (Optional) as room temperature is chilled. Then after MRI, we came back to the hospital. That time my room was changed. I was still admitted to ICU again. My sister-in-law's mother came to me and told me as "my brother and sister-in-law will come tomorrow". I didn't wear specs, still, I identified who she is.
My First Corona Test
11 PM, I saw nurses; they took me from ICU to the second floor. It was a general ward. There were two more patients along with me. Sister told to my father someone coming from Lata Mangeshkar Hospital to take corona samples. Around 1 AM one person came to take samples. Two nurses hold me while taking samples from the mouth and nose. It was very weird. When he took the sample from my nose, suddenly tears in my eyes. My nose was paining for 15-20 minutes. Later I slept. Beside me, my father slept on the floor without any mat. I felt very bad, because of me he was compromising.
The next day
I woke up around 7 AM as the nurse came to the room for changing the saline. After changing the saline my brother and sister-in-law came to meet me. As Dam uncle told me after discharge, he observed the expressions on my face. I was smiling that time after seeing both of them. I saw them after 1.5 years. As I was in Kolkata. I met them two times after joining TCS. They both told me, "Don't Worry! We came here to take care of you". They bring food for me, but I was not interested to eat. It happened very first, as I am so much foodie. So they bring juice for me. My sister-in-law fed me with a spoon. Later I slept again. I woke up at 3 PM, I saw my mother came to the hospital. She came there for the first time later she didn't come, as it was a peak period of Covid in Nagpur. At 7 PM, I shifted to the ground floor. I got an individual room. My covid report came and I was negative.
Overall Treatment
I was under Dr. Pramod Giri's observation daily he visited my room. He is very tall. As I told you earlier I was not able to speak and walk. So after 5-7 days, I start talking. The very first word was my name "Siddhesh Dixit". It was not continued in between that there was a pause but still, I was satisfied. I got some positive results. One doctor every day came to my room for taking an exercise session. The doctor's name was Pallavi. On the 7th day, she helped me to start walking. One nurse whose name was shubhangi. She works on the ground floor in the old neuron. She takes care of me. She worked dedicatedly. Many times I called her with the help of my brother to change the needle of saline or giving a syringe. Because I have a fear of injection, that's why I hate doctors. On 27th October I shifted to the newly constructed Neuron II which is far away from the current location. I was shifted to the 8th floor of Neuron II. Coincidently there is again the nurse whose name is Shubhangi. She also dedicatedly work even I called her to change my saline needle with her hand. Because only the shubhangi nurse removed the saline needle slowly. Every day nurses change my saline needle. My vein got puncture because of changing the saline every day. Even other nurses never find my vein. So later I go for a physiotherapy session on the second floor. It was so expensive physiotherapy but it has a nice facility. They have robotic machines where we can play the game along with doing exercise. The robotic machine has an inbuilt game my job was collecting a point. In between that Dr. Jasmin who is an occupational therapist took my session after doing my robotic sessions. She gave me some blocks, clips to hold on to different shapes and sizes. In the evening session, Dr. Vaishnavi who is also an Occupational Therapist came to my room to teach me some hand activities. That time she told me to hold my right hand for 1 minute, but it was a really difficult task for me. So she gave me punishment to motivate me. The punishment was each exercise I have to do 3 times a day. But I take it as a challenge. If someone scolds me or punishes me, I have the habit to take it positively. So it takes as a challenge. That made me self-motivated. In between that, I got urine infections after removing the catheter. That time I got a fever so again my corona test happened. It was also negative.
Discharge
On the 15th day, I got a discharge, that date was 5th November. In the evening time, I came to my home after so many days. I climb the stairs on my own on the first stroke without taking a pause. After getting a discharge I have to start my exercise so we will continue it in the next article. In the next article, we will see causes, prevention, and signs of Brain stroke.
Thank you!
I would like to thanks Dr. Giri and the entire staff of both neurons, Both Shubhangi nurses, and special thanks to tejram kaka. He was the important one. He was Ward boy. Each small contribution matters for me. The doctor never touched me while I was admitted. But the nurses did. Thanks to all nurses. Thanks to my TCS staff. Specially Ankur Deshmukh who was my college senior and TCS employee. He helped me a lot to guide my parents for the TCS procedures. Thanks to Dam kaka he came immediately over one call for me. Thanks to Dr. Pallavi, Dr. Jasmine, Dr. Sanjana, Dr. Vaishnavi. In Navratri, I met these all devis. Special thanks to my entire family and relatives (They all are part of my family). Because of them, it was possible. They gave me strong support. Be always there in my sad and happy moments.
To know Symptoms, causes, precautions – Click on below image to read next article.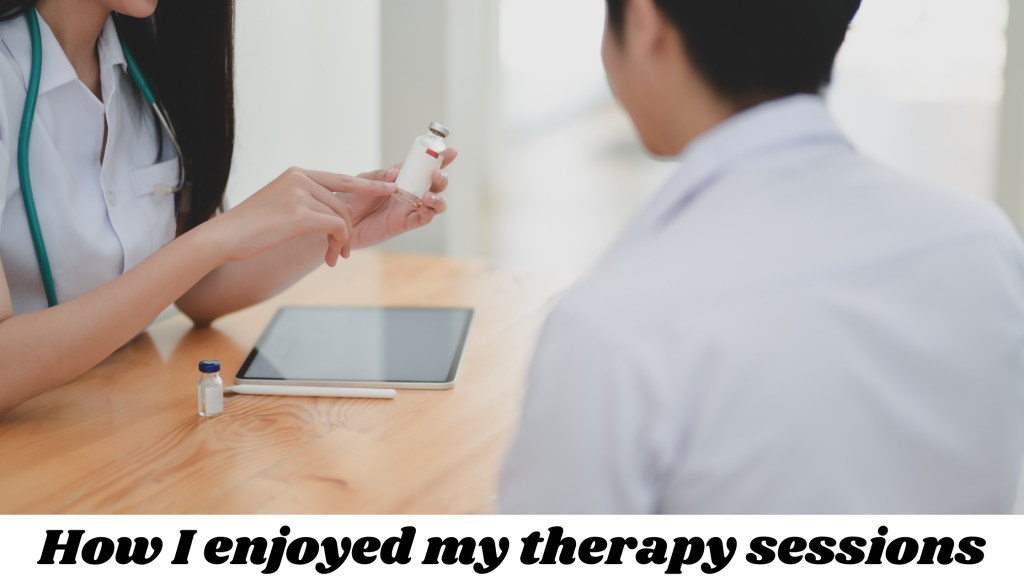 Siddhesh is a marathi poet and writer. He is a author of Marathi book named "Varadhast."